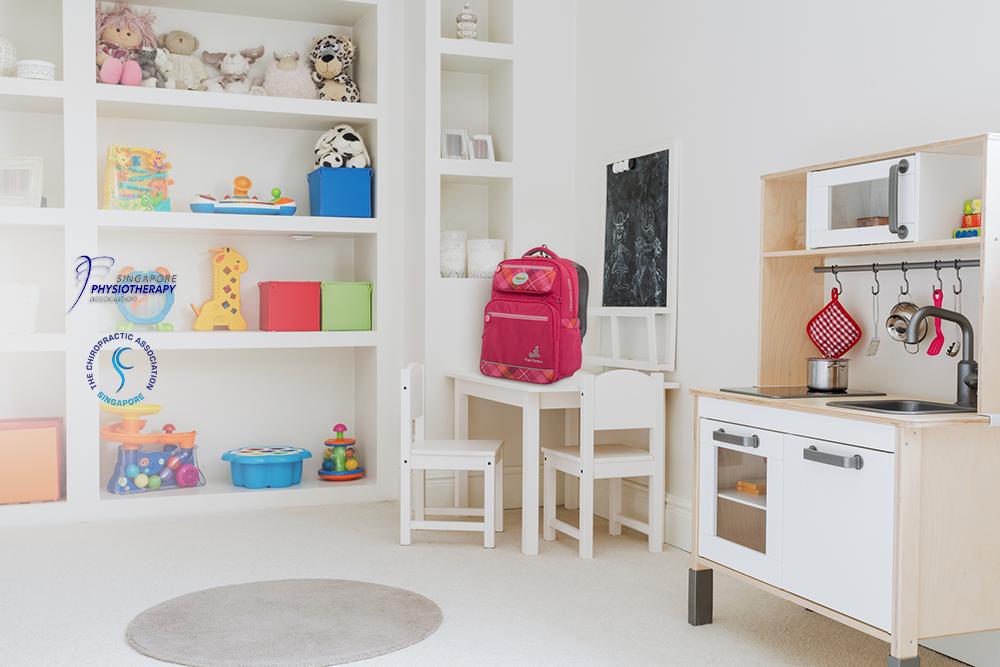 A great school bag for kids should be designed to corral all the stuff they need for the school day. It should also be appropriately sized for smaller bodies and at the same time, be comfortable for children to lug around. Since kids will carry their school bags for a school year, and even beyond, it should not only be durable, but also ergonomic and stylish enough to bring out their unique sense of style. 
Contrary to popular belief, pain and injury caused by school backpacks is rarely solved by carrying less weight. Instead, it's the posture distortion that is caused by the axial loading of the bag. At Ergoworks, our school bags for kids are ergonomically designed with their needs in mind, making us one of the best backpacks brands for posture. From back-paddings that mould to the curve of their spines to adjustable chest and hip belts for weight distribution, our ergonomic school bags for kids are not only good for the spine, but they can also grow together with your child through their school years, unlike a trolley school bag. 
School Bags for Kids To Improve Posture
Your child may develop poor posture if the school bag they carry is too heavy or is poorly positioned. This may also increase the risk of them developing neck and back pain in the long run. Incorporating weight-shifting designs into school bags allows for children to walk, jump, and even play while carrying a heavy backpack! 
When worn correctly, our range of ergonomic backpacks and school bags for kids evenly distribute weight across your shoulders, neck, and back – leaving both your child's hands free. From primary school students to secondary school teens, school backpacks have become an essential accessory for all students, with designs ranging from plain to cute and everything in between. 
Lightweight With Multiple Organiser Compartments 
Our selection of ergonomic school bags for kids are one of the lightest and also sturdiest available in Singapore. Made using super polyester materials, our range of backpacks come with a patented Airy Light Backcare System so that your child's back gets the support it needs. 
Our backpacks are built to carry your child's school supplies and keep them organised inside. Multiple Organiser Compartments with Elastic Strap help to make your child's school life as easy as possible, allowing them to split their loose belongings from textbooks and even tablets. 
School Bags That Put A Spring In Your Child's Steps
Lighten your child's load with an ergonomic school bag for kids that is good for both their spine and posture. You can also pair their backpacks with our range of accessories like a tumbler bag, functional lunch bag, and even pencil cases! Aside from backpacks, Ergo Junior also has your child's back with other products like an ergonomic desk and chair to complete their homework in. 
Shop with Ergoworks today. 
Frequently Asked Questions About Ergonomic School Bags for Kids
What are some design elements to look out for before buying a school bag for my child? 
One of the most important factors to consider when buying a school bag for your child is to ensure that the backpack is fitted to the length of their torso. Ideally, it should rest between the C7 vertebrae, which is the first and most prominent bone on the spine when you bend your neck forward, and the top of the hip bone. If the bag is longer than the torso of your child, there would not be an ergonomic fit. The torso length of your child also determines if they need a small, medium, or large school bag. 
Having a waist belt also helps distribute the load across the hips, providing extra stability for your child and reducing the stress on their shoulders and back. Furthermore, it is also important to get a backpack with padded and ventilated backrests so that it is comfortable for your child. All of these features come together to make an ergonomic school bag a great choice for school children. Read our blog for more tips in choosing the right school bag for your child. 
Need help in deciding the best school bag size for your child? Simply head to our stores to test our range of school bags for kids today! 
What brand of ergonomic backpacks does Ergoworks carry? 
At Ergoworks, we only carry Impact branded ergonomic school bags as they are internationally endorsed and recommended by the Singapore Physiotherapy Association and The Chiropractic Association of Singapore. Hence, you can rest assured knowing that our products can help promote better posture for your child's spinal health.