Pay Later Installment Plan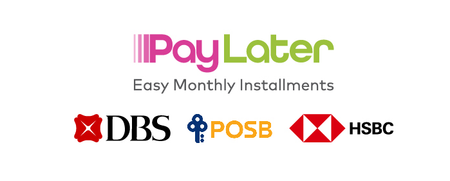 Description
Introducing a soft and comfortable sit with breathable diamond jacquard fabric which boasts the strongest support in the BackJoy Core series!
Uses "spandex" material that is also used for swimwear and tights.
Comfortable to sit for a long time!
It is also recommended for those who have been sitting for a long time for work, housework, and work, and for work at home.
Features
1. High Tech 4-way Stetch Poly-Spandex Weave
2. Comfort Foam – Breathable Diamond Jacquard Fabric
3. Fade- Resistant
4. Stain Resistant
5. Color-fast
6. Easy to Clean
7. Quick Dry
8. Anti-slip pad
Benefits
1. The Spandex fabric that stetches in 4 directions and fit the buttocks perfectly, reducing misalignment.
2. Smooth & Comfortable sitting – adopts a 3-D and glossy jacquard weave.
3. Breathability - sit comfortable and you will not get stuffy even if you sweat!
· Compared to conventional products, the BackJoy SitSmart Core Fit series fit anyone with small to large buttocks.
· BackJoy Core Fit comes with Anti-slip pads to prevent front slip.
· Unlike simple cushions, it is made of APS technology and special materials.
· Designed as a device that allows you to sit naturally in the correct posture.
· It can be used on hard chairs, soft chairs, and floors, and can be used anywhere!
· It is also resistant to high temperatures, so it can be used in car seats.
Specification
Colour: Silver - Grey
Dimension: 40cm x 40cm x 10cm
Weight: 0.63kg