Pay Later Installment Plan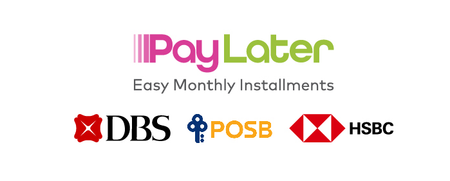 Description
BACKJOY IMPHY SQUIZER MASSAGE ROLLER
Recommended for those who want to relieve stiff muscles! 
A hand-held rotating massager to relieve muscle tension. Designed to knead deep into the tissue, the two wheels of the Squizer compress the muscles together to reduce stiffness and promote blood circulation
During massage and stretching, the two wheels of the squeezer pull the muscles together to loosen the muscle stiffness and promote blood circulation.
• Ergonomic handle to apply strong PRESSURE with a squeeze feeling
• Non-slip wheel positioned to massage small or big muscles
• Bigger wheels to access more muscle groups and not pinch skin
• Material: PU (wheel) / Iron Fiber (handle) / ABS
• Available in 1 colour – Black
• Country of origin: Taiwan
Instructions
Before Use
Make sure your body is warm
Usage Time
Focus on each muscle for 30 seconds, spend 30 minutes in total for the whole body
How to use
Place the wheels on the sore muscle and rotate 20 to 30 times back and forth while applying light pressure to loosen each muscle. Loosening will release stress and promote blood circulation. For maximum effectiveness on smaller muscles such as the arm and calf, apply pressure with handle logo facing upwards. For larger muscles, such as the thighs and glutes, apply pressure with the logo facing down.
Precautions for Use
• Do not use on face
• Use for 30minutes maximum, for 30 seconds per location
• Apply a thin layer of cream and oil to prevent skin damage
• Do not soak in water
• Stop using immediately if you feel any discomfort or pain
• If you are unsure if the Squizer is suitable for you, please consult a medical professional
• Do not use near fire
• Keep out of reach from children
• Store in a cool, dry place
• Easy to clean with damp cloth
• Effect may vary with individual difference