Pay Later Installment Plan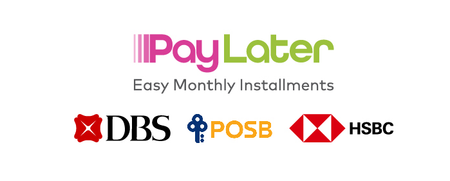 Description
ELECOM - DGB-P01BK - GRAPH GEAR NEO Professional Camera Backpack provides 3 main features: full functional storage, snapshooting and feather-light weight.
SNAPSHOOTING
| | |
| --- | --- |
| Side Access Pocket | Shoulder Strap Pocket |
| There is side access pocket which can pick up camera lens from right and left either with carrying backpack on the back. | Fastener type shoulder strap pocket is convenient for storing SD cards and such. |
| Hip Belt Pocket | Back Part Side Pocket |
| Lens cap and such can be stored conveniently in fastener type hip belt pocket located at left and right side of the backpack. | Fastener type back region side pocket is good storage space for commuter pass or smartphone in right and left each of back part. |
FUNCTIONAL STORAGE
| | |
| --- | --- |
| Top Space | Main Space |
| We place tops pace that petty person can store in the bag upper part. We can classify accessories in fastener Mesh pocket finely. | There are partition preventing interference between machine parts and fall prevention board in main space. As we greatly open and close the main space front, we can deposit and withdraw easily. |
| Notebook PC Storage Space | Tripod Is Fixable |
| We locate notebook PC storage space that can hold PC to 15.6 inches in the back independently. Furthermore, in space, there is A4 Dimensions pocket which we distribute documents and can store. | It catches in bag Front with belt with two buckles and locates pocket and can fix tripod well. ※We receive, and pocket is packable in the Front lower part. |
| Side Pocket | |
| Both sides of back have pocket which is convenient for storing of drink and folding umbrella. | |
FEATHER-LIGHT WEIGHT
| | |
| --- | --- |
| Holdings Steering Wheel | Road Lift Strap |
| Holdings steering wheel of the upper bag adopts thick steering wheel with cushion which we can grasp well. | We equip with road lift strap which can raise position to carry on the back of bag by squeezing strap of Shoulder strap. We fit body more and load is broken up and reduces fatigue. |
| Extremely-thick Back Cushion | Chest/Hips Belt |
| We adopt extremely-thick cushion along back on the back and reduce burden and sweat heat to be applied to back. | We close chest/hips belt in the chest/hips and break up load by letting you fit body well and are reducible. |
OTHER PRACTICAL FUNCTIONS
| | |
| --- | --- |
| Full-scale water-repellent/still water fastener | Raincover attachment |
| We give the whole surface cloth Water repellent. We adopt still water fastener preventing water getting wet from cloth for fastener part. | We store raincover in base part and by covering up in bag, protect machine parts from sudden rain. |
| ※We do not completely prevent invasion of water to the inside. | |
| Carry fixed possibility | With foot parts |
| We locate carry belt which we can fix to carry bar on the back. | We adopt foot parts to protect from dirt and wear of base. |
| Key hook-adaptive fastener | We adopt cloth for camouflage pattern |
| In two tops pace and notebook PC storage space, we adopt fastener metal fittings of ring bridge and can submit padlocks to prevention of theft. | We adopt cloth for camouflage pattern to accentuate for interior. |
| ※Padlock is not attached. | |
SPECIFICATIONS
The outside size

350mm in width X 230mm in depth X 500mm in height ※Excluding steering wheel shoulder strap part.

Reference Storage Dimension

The bag body Internal Dimensions: 290mm in width X 165mm in depth X 465mm in height, 

 department in camera storing size: 290mm in width X 165mm in depth X 310mm in height,

 department in PC storing size: 300mm in width X 30mm in depth X 450mm in height,

 department in upper part storing size: 280mm in width X 165mm in depth X 140mm in height.

The number of pockets

The upper part storage space (the inside: Mesh pocket X 3), camera storage space (the inside: Mesh pocket X 4),

 PC storage space X 1, Front pocket X 1, the side pocket X 2, the back pocket X 2, base pocket X 1, the hips belt part pocket X 1, shoulder part pocket X 1

Color

Black

Materials

front surface: 600 polyester (Water repellent), canvas (the surface PU coating, Water repellent)/back side: 210 polyester

Weight

About 2,300 g

Accessories

Parting strip X 13, fall prevention board X 7, raincover X 1
Specifications may change without a notice, thank you for your understanding.