Pay Later Installment Plan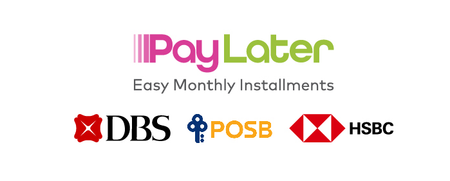 Description
It is an ethernet-adaptive Premium HDMI cable which we made high-speed transmission and noise immunity of 18Gbps.
It is Premium HDMI cable standard certification finished cable supporting 4K/Ultra HD and 3D full HD.
In correspondence with 4K2K(60P), we can transmit a smooth high-resolution Video.
We cope with HDR that can transmit Video with a three-dimensional impression utilized the light and shade difference.
Transmission of BT.2020 Video which covered color gamut that is wider than conventional BT.709 is possible.
Just one cable gives you high-speed digital transmission of video and audio signals, as well as bidirectional transmission of ethernet signal.
It supports HEC (HDMI Ethernet channel) realizing ethernet communication of 100Mbps.
We cope with ARC (Audio return channel) that can transmit digital audio from indication apparatuses such as TV to output equipment such as AV amps.
It is nylon mesh cable protecting the cable from load such as weighting, pulling, folding.
It is a triple-shield structure that puts shield for high-frequency noise to reduce noise invasion from the outside and shielding for low-frequency noise together.
The connector part adopts a metal shell connector which further reduces noise in shell structure to cover to the root.
Use coated plugs that prevent signal degradation and won't rust easily.
We make conformity (10 materials) in "RoHS order" (we set a limit to use of specific harmful objects for electricity, electronic equipment) of EU.
| | |
| --- | --- |
| Supported devices: | HDMI (Type A - 19 Pin) Side: The HDMI (type A, 19 pins) side such as LCD television, plasma television, projector having HDMI Input: AV apparatus, game console having HDMI Output |
| Standard: | Premium HDMI Cable certification acquisition finished |
| Connector type: | HDMI (Type A - 19 Pin) - HDMI (Type A - 19 Pin) |
| Cable type | Standard (nylon mesh processing) |
| Line speed | 18Gbps |
| Correspondence resolution | 4K X 2K (60p) correspondence |
| Shield method | Triple Shield |
| Plug plating Specifications | The gilding |
| Cable length | 3.0m |
| Cable thickness | 6.5mm |
| Color: | < Black > |