Pay Later Installment Plan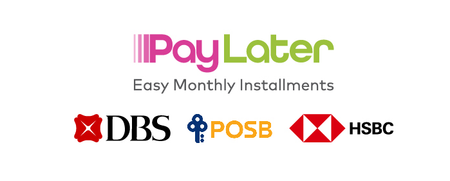 Description
Ready Stock! 
ERGOWORKS - Computer Riser with UV Disinfection Light is your ultimate protection unit against harmful bacteria and viruses at office and home.
Features:
Reducing Neck Strains: raises your monitor/laptop with 13.5cm(5.3") height, naturally straightens your back posture and eases neck pain.

Space Saving & Organized: with a large, partitioned drawer thoughtfully designed with ample storage space, making it easy to organize your desktop.

USB Charging: built-in USB port able to charge your USB devices as mobile phone, iPad, Kindle, etc.

UV Disinfection Light: Kills 99% bacteria in 10mins, keeps your work environment safe & clean.
Dimension: 551×345×135mm (21.7"×13.6"×5.3")
Load capacity: 10kg (22lbs)
Suitable for monitor size: 17"-30"
Available in 3 colors: Grey, Beige, Green.
Click here for dimension of ERGOWORKS - EW-MS106A - Premium Monitor And Laptop Riser With UV Sterilization Function