Pay Later Installment Plan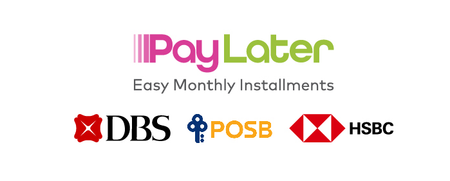 Description
READY STOCK!
The ultra-portable Wireless Mini Keyboard is compatible with the full ecosystem of Mac and PC devices. From the office to the airplane, with the Mini Keyboard, you'll always have the technology you need to work efficiently and without pain.
Portability and comfort: Experience all of the comfort of your desktop at home or on the road. Four months of battery life powered by two included AAA batteries. 

Universally compatible: This slim keyboard will work with all of your Bluetooth-enabled Mac and PC devices, including your desktop, notebook, tablet, smart phone, Roku, Xbox, PS3, Internet connected TV and other smart devices.

Transport with ease: Just half an inch thick and only 10 ounces in weight, you won't even notice the addition of this mini keyboard to your travel bag.
From the office to the commuter train, enjoy ergonomic productivity with the Goldtouch Wireless Mini Keyboard, wherever you are.
Compatible with: Windows XP, Windows Vista, Windows 7, Windows 8, Windows 10, Windows Mobile & Windows Phone, Mac OS 10.4, and newer, iPad and iPhone with iOS 4.2.1 and newer, Google Android 2.3 and newer*
(* Due to the open source nature of this operating system, Goldtouch cannot warrant support for all Android devices.) 
Dimensions (inches): 10.375 (W) x 4.5 (D) x 0.625 (H)
Note, this product does not come with a Bluetooth Dongle Adapter.
For enquiry, kindly click here and write-in to biz@ergoworks.com.sg.