Pay Later Installment Plan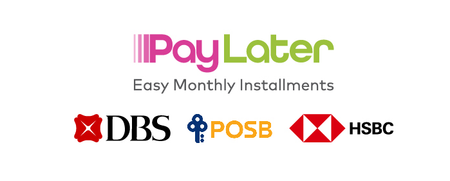 Description
Straighten Your Back – A corrective force encouraging you to sit and stand with a healthy posture.
Elastic Material – Designed to be wearable throughout the day, the Posture Vest is made when a highly elastic mesh and lined with cotton.
Reinforcement Straps – Assisting the waistband, the extra straps help to further tighten the vest when worn and keeps it in an ideal position.
Adjustable Shoulder Straps – 2 straps that gives a firm backward pull to strengthen your shoulders and open up your chest.
Tightening Waistband – Hugs the navel portion to tuck in the tummy area and strengthen abdominal muscles
Size: XXS
| | 45 - 65 cm | 60 - 77 cm | 65 - 83 cm | 73 - 90 cm | 80 - 97 cm | 87 cm - 105 cm | 90 - 115cm | 110 - 120cm |
| --- | --- | --- | --- | --- | --- | --- | --- | --- |
| 1.00 - 1.25 m | XXS | XS | S | M | L | | | |
| 1.20 - 1.45 m | XS | XS | S | M | L | XL | | |
| 1.40 - 1.60 m | | XS | S | M | L | XL | XXL | |
| 1.55 - 1.70 m | | | M | M | L | XL | XXL | |
| 1.65 - 1.75 m | | | M | L | L | XL | XXL | XXXL |
| 1.75 - 1.85 m | | | | XL | XL | XXL | XXL | XXXL |
| 1.85 - 2.00 m | | | | | XXL | XXL | XXXL | XXXL |