Pay Later Installment Plan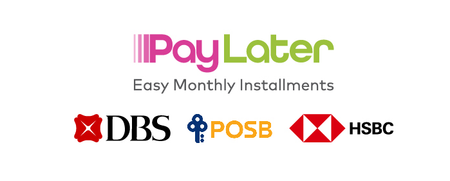 Description
READY STOCK!
XPURE Anti-PM2.5 Magical Scarf is the most suitable personal protection gear against airborne threats to protect you health. It is proven to be as effective as a disposable face mask or better.
Protects yourself from pollutants, bacteria and viruses when you are in crowded places like on MRT, hawker centre, shopping centre etc.. It is a better solution for cyclists, riders, delivery personnel or anyone outdoor and on consistent movement. 
Excellent features:
Premium quality.
100% handcrafted in Taiwan.
Ultimate UV protection with UPF 50+ (Blocked 98% UV)
Overall protection - covered most parts of the face.
Excellent hygiene and perspiration control under Singapore humid weather - CoolMax Active
Antibacterial with Ag Ion.
Quick dry with 3M Scotchgard.
XPURE Inside Nano protector - profiled fiber, water-proof layers, nanofiber membrane to prevent traffic gas, allergen, bacteria, viruses & pollutants.
Washable for 200 times and above.
Convenient ear loop - high elasticity for secure and perfect fit for any user. Ultra soft material for ultimate ear comfort while wearing it.
Corporate advantages:
Customised identity with corporate logo & colours (with minimum order quantity)
Boost corporate image and free advertisement on the move. (with customised logo & colours)
Reduce absenteeism due to sick leaves & medical claims.
Increases company profit due to less medical claims and insurance.
Boosts work efficiency with less mc.
Multiple & creative use with more than 9 ways to wear!
Boosts corporate social media & garner active engagement.
Sustainability & earth-friendly as it is reusable. No more polluted trash of disposable mask, cleaner and environmentally friendly.
HUGE cost saving as compared to disposable mask. Approximately 70% saving!
Due to hygiene purposes, all masks are non-exchangeable and non-returnable.