Pay Later Installment Plan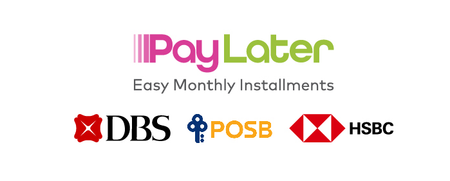 Description
READY STOCK!
XPURE Anti-PM2.5 Reusable Mask for kids is a cost-effective and stylish personal protection gear against airborne threats to protect your health. 
Protects yourself from pollutants, bacteria and viruses when you are in crowded places like on MRT, hawker centre, shopping centre etc.. It is a better solution for cyclists, riders, delivery personnel or anyone outdoor and on consistent movement. 
Excellent features:
Premium quality.
100% handcrafted in Taiwan.
Ultimate UV protection with UPF 50+ (Blocked 98% UV)
Excellent hygiene and perspiration control under Singapore humid weather
Antibacterial with Ag Ion.
XPURE Inside Nano protector - profiled fiber, water-proof layers, nanofiber membrane to prevent traffic gas, allergen, bacteria, viruses & pollutants.
Tubular decompression ear belt for better comfort and durability.
Ear belt ring fast for easy adjustment and tightening of the mask.
Washable for 200 times and above.
Sustainability & earth-friendly as it is reusable. No more polluted trash of disposable mask, cleaner and environmentally friendly.
HUGE cost savings as compared to disposable masks.
Passed CNS15980 National Haze Resistance Certification.
Special design for kids.
Color: Pink.
Mask Dimension: 18cm (L) x 12cm (H)
Due to hygiene purposes, all masks are non-exchangeable and non-returnable.