Pay Later Installment Plan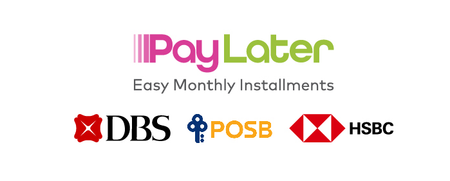 Description
WFH PROMOTION
FREE 1 x EW-DPPC03 original pillow cover worth $69. While stocks last
USA Patented Anti Snoring Contour Shaped Dual Plus Ergonomic Pillow
Visit our Marina Square showroom to trial and experience comfort at sleep. 
Dual Plus Pillow features the built-in spines inside the pillow. It functions as vertebrae or spines. It frames the pillow, cradles your precious crowns. Most importantly, it provides the most ergonomic support ever.
Features :
Supports the neck and back muscles - The Dual Plus Pillow's unique design offers incomparable support for the neck and upper back, enabling you to relax and have a sound sleep. Poor posture develops over years. We have developed " C-Spine Technology " to prevent, relieve, or reverse it and its associated symptoms and disorders.
Naturally supports and maintains C-Curve Spine throughout the night - Supporting and maintaining the ideal curvature throughout the night are the key factors to the resting sleep pattern development. Good posture in bed keeps the airway open and helps reduce snoring and sinus problems. It encourages better breathing also.
Dimension: 60cm (L) x 30cm (W) x 10cm (H)
Package Dimension: 61cm (L) x 31cm (W) x 12cm (H)