Pay Later Installment Plan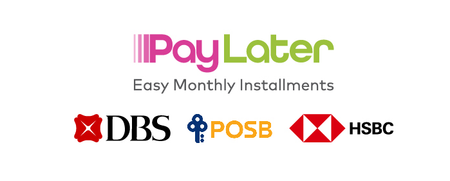 Description
The ERGOWORKS LeanRite Standing Desk Chair is an award-winning standing desk chair designed for people with adjustable height sit-stand desks. The LeanRite helps to finally realize the preventative health benefits of standing desks by making it comfortable and easy to stand longer in a neutral posture.
Good Design Award 2018

Spark Design Award, Bronze 2017

International Design Excellence Award 2017
LeanRite is a recommended choice for dealing with back pain and provides maximum comfort when compared to other ergonomic standing chairs. 
Unlike wobbly chairs, it provides a stable base that won't tip over or roll when used as directed. 
It has a full range of motion from 22.5" to 46.3"  allowing it to be used as a sit-stand chair or leaning stool for standing desks.
A perching posture puts the least load on the spine and maybe a beneficial posture for those who suffer from low back pain. 
Because perching is not quite a full sit yet not quite a full stand, researchers consider it the happy medium between sitting and standing. 
The LeanRite is an ergonomist-recommended neutral posture chair. 
The LeanRite easily adjusts to multiple positions, making movement throughout the day seamless. 
The idea is not to perch all day -  but to move through postures comfortably, easily, and naturally. 
The LeanRite can be used as a task seat in the lowest position and makes an excellent ergonomic standing desk stool.
Tilting Cushion
The LeanRite Elite cushion is designed to serve as a chair seat, perching or leaning seat, back rest, or lumbar support. In order to accomplish these various positions, the cushion can be tilted to a suitable angle via a locking lever that facilitates infinite positioning.
Wide Range of Height Adjustment
The LeanRite Elite Standing Chair will accommodate user heights from 5'0" to 6'5". Shorter users may need a footrest if wishing to use the seated position. Those up to 6'1" should be able to fully benefit from all positions but those over 6'1" may find that the backrest or lumbar support positions are a bit low.
Padded Seat/Back Rest/Lumbar Support
The LeanRite Elite Standing Chair was designed to provide comfort regardless of the application. The cushioning is firm but soft enough to provide comfort. The cushion was carefully contoured to ensure a naturally curved supporting surface for whatever position is in use. The multi-use design encourages users to change position either before or when discomfort sets in. The cushion is a sealed closed membrane foam with a self-skinned surface for ease of cleaning.
The LeanRite Elite features dual gas springs for height adjustment. These also serve as shock absorbers to help absorb impact as the user rests their weight as well as generating a more comfortable overall seating experience.
Infinite Height Adjustment
Cushion height can be easily adjusted to any point within the adjustment range using either of the gas spring cylinders. The release for the lower cylinder (for higher elevations) is activated with the foot, while the upper cylinder uses a simple hand-activated lever (similar to the mechanism on a standard office chair).
Large Transport Rollers
The LeanRite is equipped with wide, large-diameter rollers that facilitate easy movement where needed. A handle is integrated into the cushion so users are able to simply tilt the LeanRite back onto the rollers and almost effortlessly move it as needed.
Product Information
Designed with the input of a world-renowned orthopedic surgeon, Dr. Mitchell Sheinkop.

Stand comfortably longer- It's sturdy and supportive.

Change positions easily throughout the day - sit, stand, perch, and lean.

Achieve neutral posture and comfort in all positions.

Can slide under the desk when not in use.

100% recyclable aluminum.

Integral skin foam padding.

Get relief from back pain and fatigue

Soft, ergonomic lumbar support while standing

Built-in anti-fatigue mat to reduce stress

Approved by a doctor of physical therapy, Dr. Joanna Sevim
Ergonomic applications
Corporate offices | 
Home offices | 
Airports | 
Art or design studios | 
Banks
Co-working spaces | 
Healthcare environments | 
Laboratories | 
Retail environments | 
Security desks
Accommodates Persons with height (approx.): 150cm - 193cm

Recommended max weight (approx.): 122kg

Height Adjustment Ranges: 57cm - 117cm

Base Footprint Widest: 45cm

Base Footprint Length: 76cm

Seat Width: 38cm

Seat Pan: 33cm

Total Product Weight: 16.8kg
Seat Material - Closed membrane integral skin foam

High-Grade Aluminium Structure

 Stainless Steel Fasteners

Closed Membrane Integral Skin Foam (UL Certified Cal TB 117-2013)
3 years limited warranty for padding and cylinder