Pay Later Installment Plan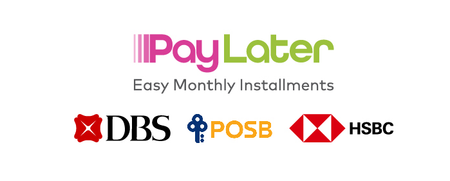 Description
Do you find yourself slouching while seated? Do your neck and lower back feel stiff after sitting for long periods of time? If you answered yes to either question, our lumbar support cushion might just be the solution for you.
Made with a firm, thick contoured memory foam cushion, our lumbar cushion is designed to help improve posture by maintaining the natural curve of the lower spine and providing spinal relief.

It comes with an adjustable strap and offers the best balance of support, comfort, and ease of use. Cover can also be easily unzipped, removed and washed.

Try out our lumbar pillow and you may find yourself wanting one for your office, home and car!
Colour: Dark Blue/ Grey
Material: Memory Foam
Fabric Cover Material: Cotton 95%/ Spandex 5%
Inner Cover Material: White inner lining, polyester
Usage: Home Office/ Desk/ Office
Instructions: Washable outer fabric, removable zip. Lumbar Back Cushion with zip and buckle to be supported by chair width. Seat Cushion with removable zip.