Pay Later Installment Plan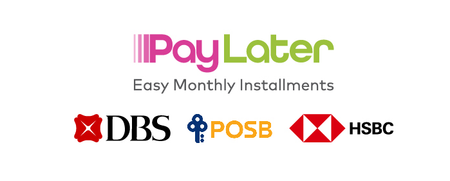 Description
Introducing our Ultra-Wide Coverage Adjustable LED Lamp, the perfect lighting solution for both kids and adults. Crafted from high-quality aluminum alloy material, this lamp not only provides exceptional illumination but also boasts a sleek and modern design that complements any decor.
Key Features:
Ultra-Wide Coverage: Illuminate a wide area with a coverage of up to 78cm, ensuring that every corner of your room is well-lit.
Suitable for All Ages: This lamp is designed to cater to both kids and adults, making it a versatile addition to any space.
Adjustable Brightness and Angle: Customize your lighting experience with adjustable brightness levels and flexible angle adjustments. Say goodbye to screen glare and flicker as you protect your eyes with the perfect lighting angle.
High-Tech Convenience: Switch the lamp on effortlessly using the lamp's intuitive controls or the included remote for added convenience.
Versatile Lighting Options: Choose from a range of color temperatures, including 3200K, 4000K, 5000K, 5700K, and 6500K, to suit your mood and tasks.
Modern and Sleek Design: With its scratch-resistant surface, durable build, and eco-friendly design, this lamp effortlessly combines style with functionality. Plus, it's energy-efficient, helping you save on electricity bills.
Elevate your lighting experience with our Ultra-Wide Coverage Adjustable LED Lamp. Whether you need focused task lighting or ambient illumination, this lamp has you covered. Upgrade your space today and enjoy the perfect blend of modern aesthetics and high-tech functionality.
Specification
Colour: Black
Power: 20W
CRI: >97
Switch Mode:
Usage: Home Office/Office/Bedroom/Living Room/Balcony/Kitchen
Material: Metal + ABS
Voltage: 110-240V
Weight: 1.1 kg
Charger: UK plug
Warranty

1 Year Warranty against manufacturing defects