Pay Later Installment Plan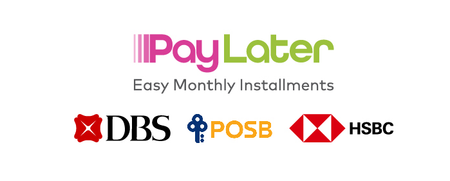 Description
Z-HUB- ZGO DUAL DISPLAY TYPE C TECH HUB + POWER ADAPTOR
The ZHub is a simple, inexpensive passive dock that plugs into your laptop and connects (2) monitors along with (2) USBs and an Ethernet connection. The USB ports can be used for data or to charge devices – the charging running off your laptop. You can also purchase a USB-C Power cable and plug into an outlet, which will charge from the outlet.
The Zhub has a patented Top-Down Clamp (Single Bracket Style) that can be secured to the desk from above the desk.
The ZHub comes in 3 colors (black, white and silver) to match the monitor arm Metal Finish color.
Support Dual Display video docking station supports most docking requirements

Easily clamps and Secure Installation to desk from above to secure dock with theft protection

Cost effective solution inexpensive, compact, and practical

Worry free Limited 3 years warranty
Make home and work with the world's only customizable Dual display. The ZG2 Dual display instantly makes your workspace more comfortable, efficient, and beautiful.
Usb-C full feature, usb3.1Gen1

Power Delivery pass through

USB-C, 60W max for notebook charging

2x USB-3.1 Gen1,
Combine 5V, 0.6A max (without PD pass through)
Combine 5V, 1.0A max (with PD pass through)


LAN port

RJ45 Gigabit port (10M/100M/1000M)
Connection: Green and Amber
Active: Green blinking

Downstream video out ports

1x HDMI (3840x2160p max, 30Hz)
2x HDMI (1920x1080p max 60Hz)

Note: 2xhdmi cannot be displayed with Mac OS as Displayport Multistream is not supported.

Windows 7, Windows 8, Windows 8.1, Windows 10 (32bit/64bit), Mac OS: V10.12.6

Note: It is recommended to use Windows 10 as usb-C is native to windows 10 System

Operating 0 oC to 35oC
Non-operating Storage: -20oC to 60oC

Operating : 10% to 80%(non condensing)
Non Operating Storage: 5% to 90%(non condensing)