Pay Later Installment Plan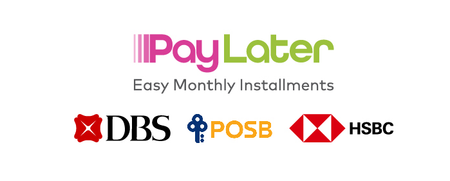 Description
Indent lead time: 6 to 12 weeks
Strictly NO CANCELLATION once indent order has been placed.
Hone in on the best, ergonomic view with the MX Desk Monitor Arm. Easily move heavier monitors and all-in-one computers into the best viewing position—higher, lower, extended, retracted, tilt or 360-degree rotation—to help ward off eye, neck and back strain. Say no to the scroll and rotate your screen to portrait view to see multiple photos or a full PDF page.
Comfortable fit

Offers full monitor movement and improved ergonomics

More motion

Adjusts mid-size displays up to 30"

Saves space

Places screen in the best view to tackle each to-do

Sleek build

Streamlined look enhances your work area

Neat look

Cables stay hidden inside the arm and the extension

Quality design

Built for thousands of movements by passing 10,000-cycle test
 

Includes desk clamp and grommet mount
Mounting Options: Desk clamp attaches to surface edge 2.6" (66 mm) thick; grommet mount attaches through surface holes .31" to 2.0" (8 to 51 mm) wide and up to 3" (80 mm) thick
Weight Capacity: 14 to 30 lbs (6.3 to 13.6 kg)
* Monitor depth greater than 4" (102 mm) may diminish capacity. Contact Ergotron for more information
Pans at base 180°; rotates at extension 360°; pans at monitor 180°
** Monitor tilts 75° up and 5° down
Extends/retracts LCD up to 16.7" (424 mm)
Note: Motion range may be limited when using larger displays and/or by the position of the VESA hole pattern on the back of the display
Portrait/landscape rotation includes position lock
† Portrait mode is incompatible with 30" displays
‡ Mounting Standards: VESA FDMI, MIS-D, 75/100, C (hole pattern = 100 x 100 mm & 75 x 75 mm); VESA FDMI, MIS-E, C (hole pattern = 200 x 100 mm); VESA FDMI, MIS-F, C (hole pattern = 200 x 200 mm). For displays that use a 400 x 200 mm, 400 x 300 mm or 400 x 400 mm hole pattern, the VESA Bracket Adaptor Kit (97-759) can be ordered separately
Internal cable management
Shipping Dimensions: 25.6" x 7.3" x 6.3" (650 x 185 x 160 mm)
Shipping Weight: 9 lbs (4.2 kg); actual product weight: 7.7 lbs (3.5 kg)
Warranty: Ten (10) years
Price excluding installation.