Pay Later Installment Plan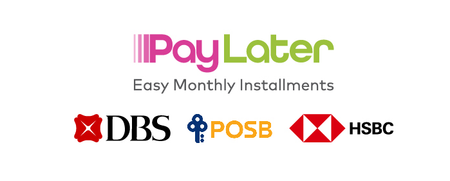 Description
Preorder now mid dec !
Click here Best Massage Chairs in Singapore!
Zero Gravity Massage Recliner (Black Genuine Leather with Honey Wood Frame)
ERGOWORKS Zero Gravity Massage Recliner is a truly Zero Gravity chair. It reclines you into a ZeroG position, the position that NASA discovered is ideal for launching astronauts. It's the natural S curve your body adopts when weightless where your feet and legs are above your heart with your spine horizontal with no stress on the vertebrae. This is an ideal massage position. Your blood moves backward towards your core and your heart rate goes down.
Features:
Air Massage Mode - 8 large airbags independently inflate and deflate in predetermined sequences
Soothing Heat - to penetrate those sore muscles and for a more relaxing massage
One-Touch Zero Gravity Button - bring you to Zero Gravity position with a single touch
Total Comfort - Memory foam in cushion, pillow and lumbar support
Quality Upholstery - Top grade genuine leather with 100% solid Birchwood
Back Stretch
Power Nap Function
SMART Wake Up Function
Adjustable headrest and memory foam pillow add support and comfort
Deeper and relaxed breathing through extending lung capacity
Relaxes the spine by decompressing the vertebrae
Relieves muscle tension and fatigue
Improves blood circulation by elevating legs above your heart
Specifications:
Product Dimensions – 43.5"D x 31"W x 48"H
Weight – 30.8kg
2 Year Manufacturer Warranty.