Pay Later Installment Plan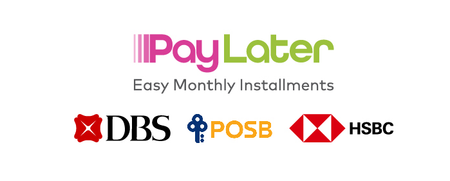 Description
POWERNAP POD - Just power nap 

Rest and recovery are critical to remaining vital and alert during the day and night. Our basic flatbed pod offers relaxing and private space for a quick rest. Enjoy a moment by yourself, giving your mind and body time to recover. 
The Pod is mobile and easy to relocate, which makes it a flexible item in the working environment. The under-seat compartment has space to keep your personal items safe and a double USB port enables you to recharge your mobile devices. Wellbeing tool for hospitals, offices, universities and shift workers. 

Manufactured and assembled in Finland in our own production.
Powernap Pod for offices and organizations
Gosleep sleeping pods were specially designed to optimize the well-being of travelers, by allowing them to rest or take a nap, even in busy environments. The pods provide complete privacy with a sliding shade.
GoSleep can be found in airports around the world and offer a robust solution that is both easy to use and easy to maintain. Designed to add value to the airport terminal experience and eliminate unproductive spaces, GoSleep is focused on enhancing and optimizing the wellness and well-being of every traveler. These sleep pods feature a flatbed, ample storage space, a double USB charging port, and more.
SLEEPING POD ADVANTAGES
Sleep pods are a natural solution for business owners who are looking to improve employee productivity as well as customer satisfaction. With the increasing demand for work/life balance, these sleep pods provide an affordable and effective solution that is also aesthetically pleasing in any environment.
Employees who take advantage of sleep pods during office time are less prone to illness and other diseases, which means they miss fewer days of work. This saves employers money in the long run, as well as reduces lost productivity due to absence from work. 
As for air travel, Gosleep has set a new standard, with travelers searching out and preferring airports that offer a Gosleep lounge or something of the equivalent.
In brief, sleep pods are an absolute must for both employee productivity and customer satisfaction.
POD FEATURES
FLATBED – The GoSleep pod allows for a horizontal position.

ENCLOSED PRIVACY – Users roll down the screen to fully encapsulate themselves. The screen blocks out light and provides full privacy.

AIR CIRCULATION – The breathable screen ensures good air circulation and the material of the capsule is soft and supple.

SAFE STORAGE – Lift the seat upward to reveal a storage compartment. There is ample space for a briefcase, handbag, or backpack.

USB CHARGER – The sleep pod has double USB power outlets, allowing devices to be charged.