Pay Later Installment Plan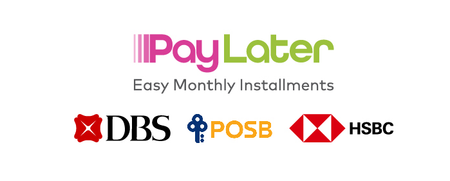 Description
Package includes:
1 unit KOPLUS KOLO DUO meeting pod

1 Discuter Sofa Set (2 sofa)

1 unit side table

1 unit UV-C lamp
Estimated delivery: 45 to 60 days.
KOPLUS KOLO DUO Meeting Pod
A flexible meeting room innovated for the modern open workstyle. Kolo Duo features a modular design that accommodates up to 4 people per unit.
The configuration can be extended into Duo+ with two units and Duo++ with three units to provide a more formal meeting venue for up to 8 people.
The space can be used as a meeting/conference room, a workstation, or a personal resting space. Kolo Duo is adaptable to any open-plan workspace to meet your needs.
Specification
Duo (Outer, Inner): 

W220 x D122 x H 225 cm, W207 x D111 x H 211 cm

Acoustic Solution: 

Meets ISO 10534-2 acoustic standard. Absorbs an average of 39.1dB

Simple Assembly & Mobility:

 

Modular design

LED Light with Motion Sensor:

 

Adjustable brightness from 1900 lumens, Colour temperature controlled from 3000k to 6000k

Ventilated Space: Quiet fans (2 Ventilation Fans)

Selection of Power and IT Modules

UL rated power outlet and 10 ft power cord.
Input: 110-240 VAC, 10.1 A, 50-60 Hz.
Output: DC 5V, 2.1A.

Customisable Space:

 

With Stools, Sofas, Chairs or sit-stand desks
Product FAQ
Sound Insulation
Duo have been measured to reduce noise by 30~35dB(A). The acoustic PET we use is tested to meet ISO 10534-2 acoustic standard swhich determines whether a material offers enough sound insulation by measuring sound absorption coefficient percentage between 50 – 6300 Hz. In simpler terms, Kolo is designed to dampen noise and give you the privacy you need to conduct a focused conversation.
Power Outlets
Duo are equipped with 2 USB charging and 2 AC power outlets.
We offer an option to further install a CAT6or HDMI cable upon request. The power outlet and components are UL, PSE, and CE certified.
‍
The fuse on Kolo is set with max 7 A. Please only use electronics with max 5 A for your safety.
Input: 110 – 240 VAC, 10.1 A, 50 – 60 Hz
Output: DC 5V, 2.1A
Power & Data Connection
The standard Kolo power and data cables are routed from the bottom. It is also possible to route power and data cables from the top available only upon request. Please contact us for more information.
Power Outlets
The basic power consumption of Duo is 30 W.
The value will increase when devises are plugged in to Kolo's power outlets.
Ventilation
Duo has 2ventilation fans. Each fan generates max of 118.2 CFM airflow.
Lighting
The LED lights are installed in the ceiling panel and are activated by motion-sensor when entering the booth. They turn off automatically after X minutes of inaction. 
‍
The LED lights are dimmable with a maximum brightness of 1800 lumens and the colour temperature can be controlled from a range of 2700-6500K.
Glass Safety
We use anti-shatter glass which prevents the glass panels from shattering for users safety.
Door Orientation
Kolo standard door orientation is right-handed. When needed, the orientation can be changed on site or requested upon order.
Door Lock
Standard Kolo comes with a door handle without locks. Handles with locks are available upon request. For digital locks, please contact us to check if the specification is compatible.
Floor Tile
The PET floor tile can be replaced. There is also a premium option to purchase Forbo Flotex carpets.
Mobility
For small distance relocation, Kolo can be moved with a pallet jack. Kolo can also be easily disassembled for long distance transport.
Please contact us for relocation instructions.
Maintenance
All electronic parts can be easily replaced.There is no need to take apart the Kolo unit to access the maintenance compartment.
Please send us an email or notify your local dealers for more after service information.
Warranty
Kolo provides a limited 5 year warranty on structure and 2 year warranty on all electrical and/or expendable parts such as fan, power outlets, power cable, gas lift, etc.
Add-on & More
The Kolo Acoustic Collection offers different sizes and customisations to best compliment your work space. Our range of furniture and accessory options make sure you can find the Kolo you need and love.
Endless Possibilities                                
The Kolo Booth can be modified for work, conference, rest, meditation, screening and more
Fire Safety
Th

e

sprinkler system in a building can be connected into the Kolo Booth onsite. 

Please contact us for more details.
ADA Compliant
A DDA / ADA compliant Kolo Duo Booth is available as a model of our commitment to make Kolo accessible for everyone