Pay Later Installment Plan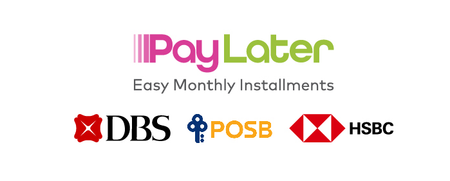 Description
Package includes:
1 unit KOPLUS KOLO MIDI studio pod

1 unit UV-C lamp
Estimated delivery: 45 to 60 days.
KOPLUS KOLO MIDI Studio Pod

A
self-contained individual studio space designed for private work in an open-plan workspace. 
Kolo Midi offers ample room to fit in a work desk and a chair. So, you can settle in comfortably and focus on work without outside distraction. Create your personal space at work with the Kolo Midi Studio Booth.
Specification
Dimension: W160 x D122 x H 225 cm

Acoustic Rating:

Based on the ISO 717-1 standard, the average amount of noise reduced is 39.1dB

LED Light with Motion Sensor: Dimmable from 1900 lumens, Colour temperature range from 2700K to 6500K

Ventilated Space: Controlled airflow at 61.6m3/h

Charging Station: 

UL and CE certified charging station with 2 AC outlets, 2 USB chargers and 1 CAT-6 port


Input: 110-240 VAC, 10.1 A, 50-60 Hz | 

Output: DC 5V, 2.1A

Customisable Space:

With Stools, Sofas, Chairs or Sit-Stand desks
Product FAQ
Sound Insulation
The average amount of noise that Kolo Acoustic Booths block out is 39.1dB.
The acoustic performance is tested based on the ISO 717-1 standard that measures the rating of airborne and impact sound insulation in buildings
Power Outlets
Kolo Acoustic Booths are equipped with 2 AC power outlets and 2 USB chargers.
We offer an option to further install a CAT-6 or HDMI cable upon request. The power outlet and components are UL, PSE, and CE certified
‍
The fuse on Kolo is set with max 7 A. Please only use electronics with max 5 A for your safety.
Input: 110-240 VAC, 10.1 A, 50-60 Hz
Output: DC 5V, 2.1A
Power & Data Connection
The standard Kolo power and data cables are routed from the bottom. It is also possible to route power and data cables from the top, available upon request. Please contact us for more information.
Power Outlets
The basic power consumption of Midi are 30 W each.
Ventilation
Custom-designed airflow vents provide constant natural air circulation. The controlled airflow of Midi Studio Booth is 61.6m3/h
Lighting
The LED lights are installed in the ceiling panel and are activated by motion-sensor.
They turn off automatically after a set time of inactivity.

The LED lights are dimmable from 1900 lumens, the colour temperature range from 2700K to 6500K
Glass Safety
The glass is tempered and protected with anti-shatter film.
Door Orientation
The standard door orientation is right-handed, but can be modified for left-handed configuration
Door Lock
The door handle comes standard without lock. Handle with lock is available upon request.
For digital lock, please contact us to check if the specification is compatible.

 
Floor Tile
The PET floor tile can be replaced. A premium option to install Forbo Flotex carpet is available
Mobility
For small distance relocation, Kolo can be moved with a pallet jack. Kolo can also be easily disassembled for long distance transport.
Please contact us for relocation instructions. 
Maintenance
All electronic parts can be easily replaced.There is no need to take apart the Kolo unit to access the maintenance compartment.
Please send us an email or notify your local dealers for more service information.
Warranty
Kolo provides a limited 5 year warranty on structure and 2 year warranty on all electrical and/or expendable parts including fan, power outlets, power cable, gas lift, etc.
Add-on & More
The Kolo Acoustic Collection offers different sizes and customisations to best compliment your work space. Our range of furniture and accessory options make sure you can find the Kolo you need and love.
Endless Possibilities                                
The Kolo Booth can be modified for work, 
conference, rest, meditation, screening and more
Fire Safety
The sprinkler system in a building can be connected into the Kolo Booth onsite. Please contact us for more details.
ADA Compliant
A DDA / ADA compliant Kolo Duo Booth is available as a model of our commitment to make Kolo accessible for everyone