Pay Later Installment Plan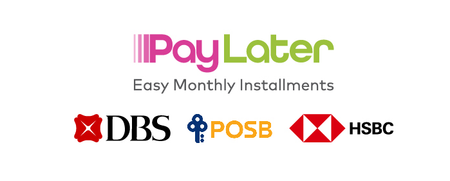 Description
HOT SELLING WITH READY STOCK!!
Buy 2pcs for FREE local delivery! 1 for home, 1 for office! 
The Most Effective and Affordable Backrest You Ever Need!
DR HO'S Perfectback Rest is designed to guide and support the spine in its' natural curvature. Good posture is important for overall health. It also helps to ease the pain and tension along the entire spine.
For Perfect Support & Comfort at home & office, even while driving!
DR HO'S Perfectback Rest comes with a Driver's Comfort Cushion. This cushion is attachable to the Perfectback Rest to provide more comfort for drivers and passengers. It is also recommended for wheelchair users too.
It's Acu-Pressure for Your Acu-Pleasure
Just push back and slowly rub your back against the Acupressure Massage Nodes for the perfect back massage. Feel the tension release and the knots untie.
The Only Dual Purpose Backrest (Support & Stretch)
To stretch your spine, use the Perfectback Rest like a spine bridge. This helps counter the negative effects of gravity, of sitting and from your daily stress. It feels amazing and it's simple to do!
1-year manufacturer warranty.